06A / Fluidampr Serpentine Crank Pulley Spacer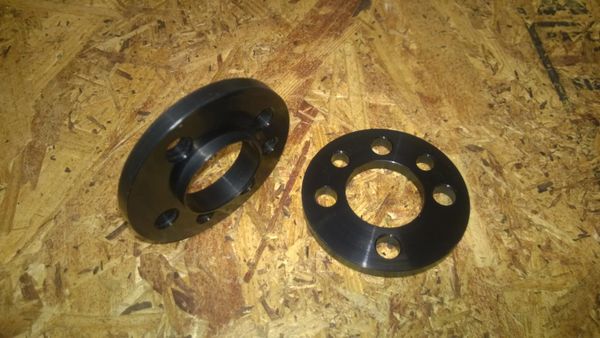 06A / Fluidampr Serpentine Crank Pulley Spacer
These CNC machined crank pulley spacers are required to achieve the correct belt alignment, when running the Fluidamper or
OE 06A (1.8T) crank pulleys on older VW827 4 cyl. engines with the ABA, ABF or Denso setups.
6mm is required for MK2 16v engines. 12mm is required for MK1/2/3 8v engines. Contact us in case you need help determining which one you need.
Note: We now have two types of flanges for the 16v's.
1) No centering lip; runout must be adjusted to 0 when installing. (bolt holes get it very close)
2) With centering lip. Concentric mount. Your crank pulley I.D. must be machined out to 32mm.
The 8v spacer is concentric and requires no pulley bore modifications.