MK2 VW Golf / Jetta Steering Column Base Support Bushing Kit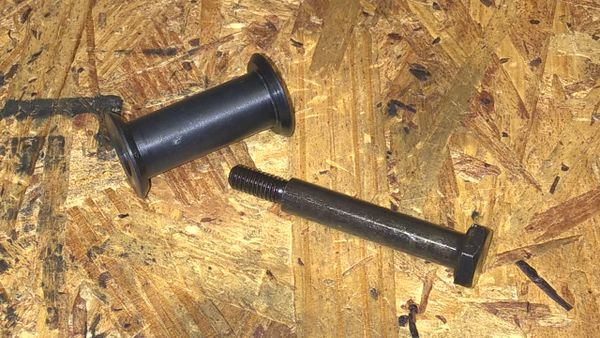 MK2 VW Golf / Jetta Steering Column Base Support Bushing Kit
Bolt is a new offering, on sale for a limited time!
This is one of the most underestimated and/or unknown parts of the steering system in MK2's. This bushing supports the base of your steering column. It is often times loose, broken, or even altogether missing!, resulting in a sloppy feeling column. Replacing this part is critical in restoring solid steering feedback. CNC machined from Delrin, with tighter tolerances compared to the stock bushing. Includes a new shoulder bolt. Both the bushing and bolt are NLA from VW.
A small, affordable part that plays a huge role in everyday driving!