MK4 Golf, Jetta Steering Rack Hard Line Replacement Kit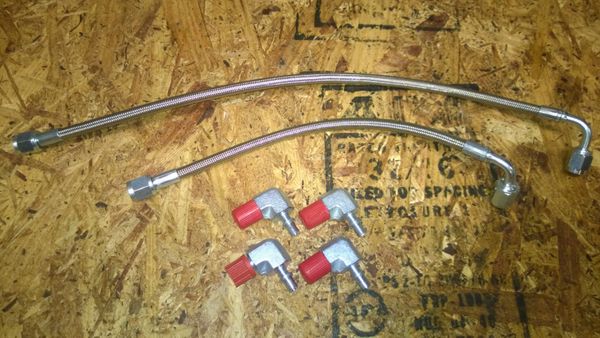 MK4 Golf, Jetta Steering Rack Hard Line Replacement Kit
BACK IN STOCK!
The custom built adapters and Teflon lines are designed to replace the rack hard lines that often corrode and develop leaks. This kit prevents the need to have replacement hard lines custom made, or worse yet, to have the entire rack replaced! 

Installation requires access underneath the car, but steering rack removal is not required.  Kit includes new o-rings (not shown).
Hoses made from PTFE with a stainless braided cover.  Professionally crimped hose ends.
Note: kit does not include clips at this time.  You will need to reuse your old clips.