MK4 Golf/Jetta/Beetle 1.8T&2.0L Gas/1.9L TDI Power Steering Return Hose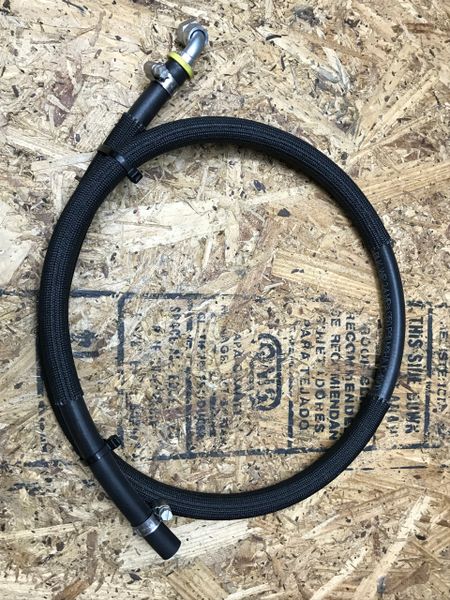 MK4 Golf/Jetta/Beetle 1.8T&2.0L Gas/1.9L TDI Power Steering Return Hose
NEW PRODUCT!  We are now carrying the return hose from the rack to the reservoir for MK4 4 cyl. cars.
We designed our return hose using synthetic rubber hose with application of high temperature protective sleeve.  This helps protect the hose, and to ward off the heating up of your power steering fluid from convection exhaust heat.  
Includes all hardware required to go from the banjo connection at the rack, to the slip fit connection at the reservoir.  Includes a new clamp to securely mount the hose along the steering rack/k-frame, using the stock clamping location.
Add optional Magnefine power steering filter for the additional protection required to ensure your power steering system remains trouble free.