MK4 Golf/Jetta 1.8T w/Manual Trans Vibra Technics Upper Engine Mount Set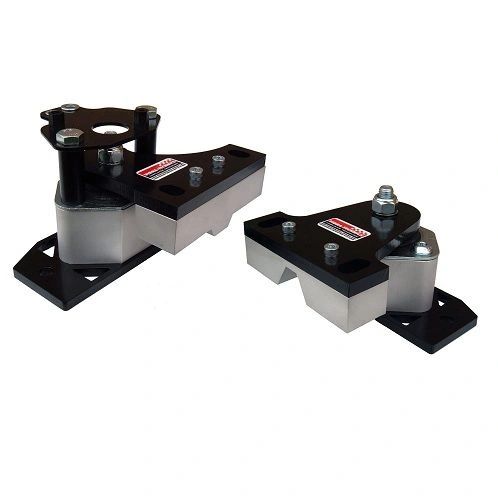 MK4 Golf/Jetta 1.8T w/Manual Trans Vibra Technics Upper Engine Mount Set
NEW! Now add the torque link (aka 'dog bone') shim/insert kit (VAG450M) & small bushing (VAG455B) option, and receive a combined discount.
Road level set of upgraded Vibra Technics mounts for MK4 Golf/Jetta 1.8T, Audi A3 8L ('96'-03), Audi TT MK1 8N with manual transmission. This kit includes parts VAG600M and VAG606M.

Keep engine movement at bay with this set of upgraded mounts. Vibra Technics is the original supplier for VW motorsports engine mounts. All Vibra Technics mounts utilize rubber instead of polyurethane. Use of these mounts will result in improved power delivery, while maintaining near factory comfort and durability levels, something polyurethane is incapable of.
We typically keep a few sets of these in stock for immediate delivery via USPS Priority to all lower 48 USA states. Hardware is not included.
Note: If you are in search of the race mounts (not recommended for road use), please contact us.